There are some things you may want to consider when looking at purchasing a new Entry Door for the front of your home. You want it to stand out but, yet not look out of place. When it comes to adding value to you home no matter who takes the poll this is always on of the highest resale items.
Perhaps the first thing we want to do is look at the colors in the area of the front door, and make the determination as to whether we want to stain or paint the door. We then need to look at glass patterns and if you are using a leaded glass we need to start thingabout the color of the caming as we want to make sure everythingwill come together at the end.
Therma Tru has a wonderful selection of different types of glass and patterns within the glass. The shape of the glass is also important as sometimes it can be awkward if you try and introduce an oval or rounded piece of glass into a home that has all squares and strait lines. We then need to consider the hinges and threshold colors as with caming choices, again when we are done we want everything to come together.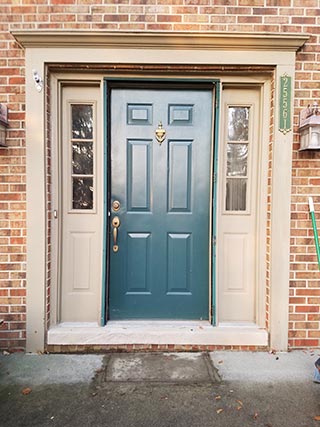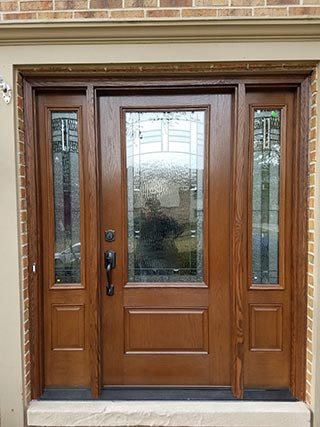 The quality of the door is very important. Things we need to look for here are adjustable thresholds and deep compression seals, sothe unit will maintain a seal as the house moves in the winter. Good solid jams of the correct size and depth.
Solid Lock blocks in the door to add security to the system. Some doors from Therma Tru are now available in their Three Point Locking System, allowing the lock to secure in three locations along the edge of the door. (A must for a double door system) As with anything making sure that the installation is correct is also very important, Tarnow Doors is a Therma Tru Certified Installing Dealer.